Member Directory
Tony A Scott

, CPA, Attorney

Attorney

CPA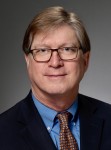 Director of Business Development
Arledge & Associates, P.C.
309 North Bryant
Phone:
405-348-0615, ext. 303
License Numbers: OBA 15000; OAB 12347
Return to Member Search Results
The unauthorized use of member contact information obtained from this website and related material is expressly prohibited, as is the use of the "send a message" contact form for solicitation purposes.