Member Directory
Anthony C. Galier

, Esq.

Attorney

CPA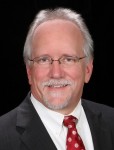 Galier & Associates, P.C.
P.O. Box 1011
Additional Information:
Small practice attorney located in and serving clients in central Oklahoma. We have a very broad practice serving individuals and small businesses, professional practices, and their owners. Being both an attorney and a CPA, I can provide you or your business with a wide variety of business and personal services to meet your legal needs. Although we have a broad practice, we have garnered a reputation for being a leading firm for Oklahoma Probate, including ancillary probate. We have been contacted by clients and attorneys from coast-to-coast to handle their probate issues in central Oklahoma. Each of our clients receives close personal and professional attention. We are dedicated to our core underlying principles of trust, professionalism, quality, compassion, and timeliness.
Return to Member Search Results
The unauthorized use of member contact information obtained from this website and related material is expressly prohibited, as is the use of the "send a message" contact form for solicitation purposes.